We Are Raising Funds (Equity)
Ai-Genix International Private Limited is an early revenue stage AgTech venture that strenuously works towards sustainable agronomy, aiming to resolve the global crop protection issue.
We are a privately held firm that started on 23rd May 2019 and is currently incorporated by multiple shares, with its headquarters in Mira Road, Mumbai.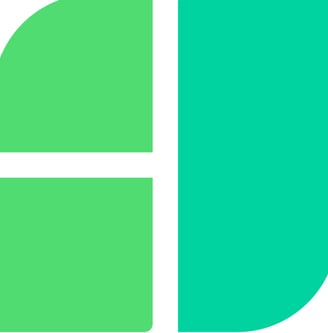 Our business revolves around the environment and sustainable farming technologies development, to achieve the world's food security by minimizing the farmer's dependence on toxic chemicals known for badly polluting the air we breathe in, the water we drink and the soil in which we grow our food. We are engaged in the research, design, and development of physical crop protection technologies manufacturing of physical crop protection hardware devices and their distribution across the world.
THE PROBLEMS WE ARE SOLVING?
Climate change and extreme weather events have a major impact on crop production and agricultural pests. Farmers and scientists across the world are struggling to protect crops from insect pests and diseases.
The majority of insect pests have developed resistance against pesticides

Across the world, governments are banning and restricting the use of toxic pesticides

Day by day, the cost of pesticides is increasing. During pest outbreak years farmers lose almost 100% crop

The harmful effects of Pesticides are linked to several deadly diseases in humans, animals, birds, and honey bees
Our ground-breaking physical crop protection hardware devices not only help farmers to produce healthy and pesticide residue-free food, but also reduce their crop protection cost by 90% to 95% and achieve a 30% to 90% increase in yield by containing damage caused by insect pests to the crop.
Our ground-breaking crop protection technologies are transforming the dynamics of the farming industry globally and It enabling millions of farmers to produce high-quality toxic pesticide residue-free food for the healthy life of human beings and the entire ecosystem.
Our technologies and product offerings help to make soil, air, water, and food free from toxic chemical contamination.
Our technology creates an impact on climate change, and global warming by minimizing the need for fumigation.
We at Ai-Genix® address food security issues by enabling farmers to produce 30% to 90% more food from available limited resources.
CURRENT STATUS OF AI-GENIX®
It's been more than two years since we started working rigorously towards crop protection by delivering some high-quality non-toxic pest control products, enabling farmers to maximize the yield of chemical-free crops worldwide.
Ai-Genix® is accelerating at STPI-FASAL CoE, Pune.
STPI-FASAL CoE, is Government of India Initiative supported and administered by Ministry of Electronics and Information Technology (MeitY), STPI, STPI-NEXT, and Dr. Panjabrao Deshmukh Krishi Vidyapeeth (State Govt. Agriculture University)
https://www.fasal.stpi.in
Ai-Genix® is simultaneously accelerating @ Revv Up.
Revv Up is an exclusive accelerator program for AI start-ups by the Government of Telangana. Powered by NASSCOM, the program seeks to enable and empower the next set of founders and their growth-stage AI start-ups through a structured series of interventions.
https://www.ai.telangana.gov.in/revv-up/
We have recently received funding from the Ministry of Electronics and Information Technology, Government of India, under the Technology Incubation and Development of Entrepreneurs (TIDE 2.0) Scheme, thru the private placement agency AIC-Banasthali Vidyapith Foundation.
We at Ai-Genix looking forward to raising funds (equity fund at fair value) to fuel the growth of our venture and scale-up business, team expansion, scale-up manufacturing capacity, and set up an R&D centre.
We hereby invite to angel investors, private equity investment firms, VC firms and other strategic investors from India and other countries to invest in our venture at a fair valuation.
Ms. Shahnaz Shaikh, Founder & CEO
Khalil J. Shaikh, Co-Founder & CTO
Email id: info@ai-genix.com
WhatsApp: +91.7977251654
Phone: +91-22-3569 5818
Website: www.ai-genix.net